Wall Street Journal: The Long Bull Market Has Failed to Fix Public Pensions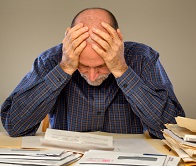 Article by Heather Gillers in Wall Street Journal
Maine's public pension fund earned double-digit returns in six of the past nine years. Yet the Maine Public Employees Retirement System is still $2.9 billion short of what it needs to afford all future benefits to all retirees.
"If the market is doing better, where's the money?" said one of these retirees, former game warden Daniel Tourtelotte.
The same pressures Maine faces are plaguing public retirement systems around the country.
Liabilities of major U.S. pensions are up 64% since 2007 while assets are up 30%, according to the most recent data from Boston College's Center for Retirement Research.
To read this article in Wall Street Journal in its entirety, click here.