CNBC: Fed Warns About Potential for 'Significant Declines' in Asset Prices as Valuations Climb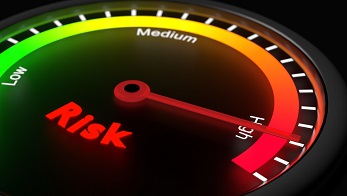 Article by Jeff Cox in CNBC financial
Rising asset prices in the stock market and elsewhere are posing increasing threats to the financial system, the Federal Reserve warned in a report Thursday.
In its semiannual Financial Stability Report, the central bank said that while the system overall has remained largely stable even through the Covid-19 pandemic, future dangers are rising, in particular should the aggressive run on stocks tail off.
Investors have snapped up equities, corporate bonds and cryptocurrencies. They've poured billions into blank-check companies called SPACs, and the market has been mostly brisk for traditional initial public offerings.
Fed Chairman Jerome Powell and others have been asked repeatedly about whether they're concerned over the rising prices. Powell specifically has said that as long as interest rates stay low, the valuations are justified.
However, the report notes that there's danger lurking should market sentiment change.
"High asset prices in part reflect the continued low level of Treasury yields. However, valuations for some assets are elevated relative to historical norms even when using measures that account for Treasury yields," the report states. "In this setting, asset prices may be vulnerable to significant declines should risk appetite fall."
The report also mentions risk at hedge funds and other nonbank financial institutions on several occasions as potential threats to the system.
"Vulnerabilities associated with elevated risk appetite are rising. Valuations across a range of asset classes have continued to rise from levels that were already elevated late last year," Brainard said. "The combination of stretched valuations with very high levels of corporate indebtedness bear watching because of the potential to amplify the effects of a re-pricing event."
The Fed goes into a few specific scenarios that show potential risks to the system. It specifically ......
To read this article in CNBC financial website in its entirety, click here.