Axios: Hedge Funds and Professional Money Managers Keep Selling Stocks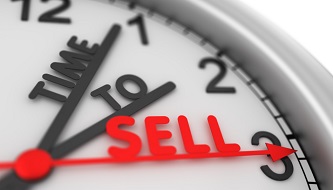 Article by Dion Rabouin in Axios
With euphoria taking over the stock market, so-called smart money investors like hedge funds and asset managers at major investment firms are hitting the sell button, expecting prices to fall.
What we're hearing: Retail traders were the only group to buy U.S. equities for the third week in a row as institutional clients sold equities for the third straight week and hedge funds sold for the fifth week, posting their largest outflows in more than a month, Bank of America's data analytics team reported in a note to clients.
BofA's clients sold both single stocks and ETFs for the second consecutive week, with overall four-week average flows near record lows and the lowest since mid-January.
"Clients were net sellers (-$2.2 Billion) of US equities for the third week in a row as the market reached another record high and equity sentiment marched further toward euphoria," analysts said.
Watch this space: The rolling four-week average of money flows from hedge funds hit a record low in BofA's data history (which dates back to 2008) and were three standard deviations below the average.
Where it stands: The market has not declined by 5% in six months, which happens on average three times a year, and it's been 14 months since the S&P 500 had a 10% correction ("a once per year phenomenon, historically"), BofA equity and quant strategists Savita Subramanian and Jill Carey Hall said in a note.
One level deeper: Sell-side analysts are recommending stocks at increasing rates, with BofA's sell-side indicator rising for a fourth consecutive month to its highest in 13 years.
"The current level is ... the closest to the 'Sell' threshold since May 2007, after which the S&P 500 declined 7% in the subsequent 12 months," Subramanian and Hall wrote.
"Increasingly euphoric sentiment is a driver of our more cautious outlook as we believe that .....
To read this article in Axios in its entirety, click here.