Fox Business - The 'Real Cure' for Inflation is Keeping US Dollar Stable: Steve Forbes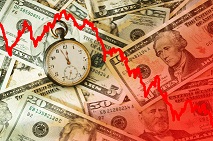 Article by Talia Kaplan in Fox Business
Steve Forbes, chairman and CEO of Forbes Media, weighed in on the latest inflation data on Tuesday shortly after its release, blasting the Federal Reserve for its approach to curb price hikes.
Forbes, who wrote a book about inflation, explained the "real cure" to curb the price hikes, arguing that the key is keeping the U.S. dollar stable.
"I think what you're seeing unfolding now is really conflation of two kinds of inflation, one is the chain disruptions we've had and that's raising prices. We are going to see it in food with what's happening in Ukraine," he told "Mornings with Maria" on Tuesday. "But the big thing long-term that is very, very destructive is the Federal Reserve undermining the value of the dollar."
He then pointed to the rallying price of gold.
This year, gold prices have popped amid the conflict overseas. Analysts have argued that gold's role as an inflation hedge appears to be buoying the metal.
"There's massive amounts of money out there – massive amounts of reserves," Forbes told host Maria Bartiromo. "The Fed has been playing with a gimmick… trying to keep $1.7 trillion out of the banking system through what they call reverse repurchase agreements."
He then stressed that the Federal Reserve thinks "the way you fight inflation is by slowing the economy down and instead of a soft landing, you often get a crash landing."
"They think prosperity caused inflation so they think they got to create more unemployment and slow the economy, which is a disaster [and] unnecessary," Forbes continued, referring to the central bank's goals of achieving maximum employment and a long-term inflation average of 2%, which is significantly lower than the 8.5% annual inflation rate reported in March.
Forbes provided the insight shortly after it was revealed that inflation accelerated to a new four-decade high in March as supply chain constraints, the Russian war in Ukraine and strong consumer demand fueled rapid price gains that wiped out the ......
To read this article in Fox Business website in its entirety, click here.