The Wall Street Journal: The Bond Market's Most Powerful Recession Indicator Is (Finally) Flashing Red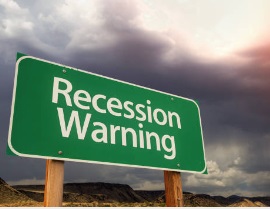 Article by Eric Wallerstein
Will the Federal Reserve successfully prevent the economy from skidding into the R-word? It's up for debate, but an important recession indicator from the bond market is flashing red.
The spread between yields on the three-month U.S. Treasury bill and the benchmark 10-year note has inverted several times since Tuesday's trading session. Inversions have preceded both the 2008 financial crisis and the Covid-19 crash, and haven't been seen since March 2020.
"Nothing is sacrosanct, but [the inversion] does have a very strong predictive value," said Quincy Krosby, chief global strategist at LPL Financial...