Yahoo Finance: Recession likely by Q2 2024: DoubleLine's Gundlach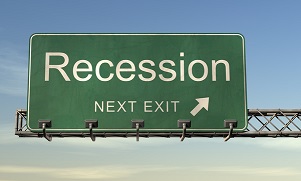 Article by Nicholas Jacobino and Brian Sozzi in Yahoo Finance
2024 is right around the corner, and there are still questions about whether or not the US will go into a recession. Wall Street analyst Meredith Whitney says she doesn't see the economy heading into a recession next year, but DoubleLine Founder Jeffrey Gundlach does.
In an interview with Yahoo Finance Executive Editor Brian Sozzi from the Yahoo Invest conference, Gundlach explains how the interest expense on US debt "is exploding in a vertical fashion," and that ultimately, the US will go into a recession, if it's not already, "by the second quarter of 2024."
Gundlach argues that "what most investors are going to be surprised by, is while interest rates will probably fall, in an automatic reaction to weaker economic growth, I don't think they're going to stay low because of the supply problem. This fiscal problem is going to get much, much worse in a recession because, of course, there is going to be a strong response and it's probably ......