FX Street: Another Repo Market Liquidity Injection for Gold Bulls to Cheer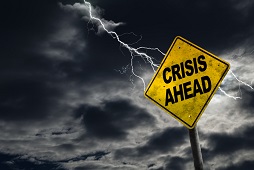 Article by Arkadiusz Sieroñ in FX Street
Repo Crisis Is Not Over
Last week on Thursday, the New York Fed added $83.1 billion in temporary liquidity to financial markets. And banks' demand for liquidity flared up again on Tuesday. If you haven't heard of it, don't worry – almost no one did. After all, journalism is about covering important stories… with a pillow!
The Fed not only injected some fresh liquidity, but also noted that it "may keep adding temporary money to markets for longer than policy makers had expected in September," at least through April. So much for the normalization of monetary policy.
Last September, in a response to the repo crisis, the Fed started again buying assets (but do not call it quantitative easing, this is, wink, wink, something different). Actually, the recent liquidity injections have already reversed all the tightening that occurred earlier in 2019. The Fed added more than $400 billion to its balance sheet, raising it from the lows of $3.76 trillion up to $4.165 trillion at the end of December. And Thursday's move will add even more to the Fed's balance sheet!
Implications for Gold
The additional cash injections from the Fed are fundamentally positive for the gold market.
First, they act similarly to an additional interest rate cut.
Second, they suggest that the financial market is less liquid and healthy that it might seem at first sight. They show that the liquidity shortage has not ended – and that it could trigger an important turmoil in 2020. Gold should shine then!
To read this article in full and see the relating chart in FX Street, click here.