Market Insider: Russia Distances Itself from the US Dollar Further As it Moves to Trade Oil with India Using the UAE's Local Currency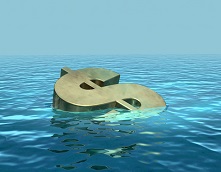 Article by Phil Rosen in Market Insider
Russia is looking to complete an oil deal with Indian refiners using the United Arab Emirates' local currency, rather than in dollars, according to a Reuters report.
An invoice seen by Reuters revealed an Indian refiner was asked to payfor deliveries in dirhams, though the figure was first calculated in dollars. A payment in dirhams was made out to Gazprombank via Mashreq Bank, its corresponding bank in Dubai.
At least two Indian refiners have.........
To read this article in Market Insider in its entirety, click here.