Market Watch: Russia Just Made a Case for Owning Gold - and Nobody Noticed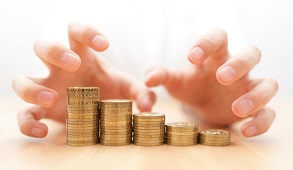 Article by Brett Arends in Market Watch
Here's a strong argument for adding some gold bullion to your retirement portfolio right now, alongside those stocks and bonds.
And it comes courtesy of Pavel Zavalny, the head of the Russian parliament.
Zavalny spoke last week on the subject of all the economic and financial sanctions being levied against Russia following the invasion of Ukraine. Most of the coverage of his remarks implied that Russia might respond to the sanctions by switching from U.S. dollars to "bitcoin" for international trade.
But a look at the transcript being reported shows something quite different. Zavalny added bitcoin only at the end of a long list of other currency and trading options, almost as an afterthought.
As you might expect. Not only is bitcoin new, ridiculously volatile, widely open to manipulation, and a massive drain on energy in a world facing an energy crisis, but it also offers no guarantee of privacy. Western authorities can track all transactions on the blockchain.
Much more interesting was Zavalny's main point, even though it has been mostly overlooked. If other countries want to buy oil, gas, other resources or anything else from Russia, he said, "let them pay either in hard currency, and this is gold for us, or pay as it is convenient for us, this is the national currency."
In other words, Russia is happy to accept your national currency — yuan, lira, ringgits or whatever — or rubles, or "hard currency," and for them that no longer means U.S. dollars, it means gold.
"The dollar ceases to be a means of payment for us, it has lost all interest for us," Zavalny added, calling the greenback no better than "candy wrappers."
What will this mean? Maybe nothing. Or maybe a lot. Especially if Russia's lead is followed by countries such as China, India and others — countries that may not welcome Washington's ability to control the global financial system through its monopoly power over the global reserve currency.
And this adds to the argument for having at least some gold in a long-term investment portfolio. No, not because it is guaranteed to rise, or maybe even likely to. But because it might — and might do so while everything else went nowhere, or went down. Like in a geopolitical or financial crisis where the non-western bloc decides to challenge America's financial hegemony and "king dollar."
I am gold agnostic. I am neither a fanatical believer or a denier. I have some in my portfolio. But there is no question it has its uses. Gold is completely private. It is completely independent of the SWIFT or any other banking system. And despite the rise of cryptocurrencies, it remains the most widespread and viable global currency that is not controlled by any individual country.
Ten years ago we pointed out here that Vladimir Putin and the Russian central bank were buying a lot of gold. Recent events show they should have bought a lot more. When .......
To rtead this article in Market Watch in its entirety, click here.