Investing.com: The Fed Faces a Tough Choice Going Ahead: Save the Dollar or Markets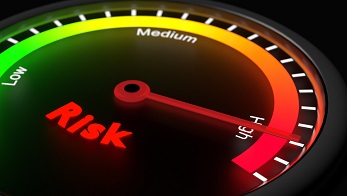 Article by Andrew Lane in Investing.com
Runaway inflation isn't news nor was it unexpected. 80% of US dollars in existence today were printed in the last two years.
The Fed – consistently behind the curve – is now firmly in the camp that raising interest rates by 25 or likely 50 basis points in May will go towards solving inflation and scaling a soft landing in tandem.
The problem with this is, two fold:
Firstly, raising rates will almost certainly slow the economy down as history has demonstrated. Higher rates over time mean it is more expensive to do business with small to mid-caps on the wrong side of leverage being hit the hardest.
Secondly, this inevitably leads to the stock market seeing red rather quickly, or slowly inducing a bear market.
We are in the latter camp and believe the highs of the markets have already been in this year unless the Fed turns around.
Inflation is the current biggest risk to the economy. Printing money at the rate the US has in the last two years, was only going to end one way.
If we compare a recent period of time when the markets had a wobble at the end of 2018 before the Fed reversed course, we were sitting at 2% interest rates. The economy was an awful lot more stable back then; however in today's massively leveraged world with enormous debt and inflation at 40-year highs, it is unlikely the Fed will get to 2% before reversing course, and here is why.
What the Fed has failed to foresee is the consequences of the clumsy actions they have taken. We are already witnessing stock markets resume the 10% drop, 5% rally play out textbook style. The dollar touched 100 points recently against the backdrop of a slaughtered EUR/USD which makes up nearly 60% of this index. The dollar is almost too strong against its peers. This leaves a very fragile situation.
The crux of the matter is this; stock markets upon every comparative metric are at or near the top of their ranges. Thanks to inflation nudging 9% and stocks eking out marginal returns, traders are in a nasty predicament. Money is becoming more expensive, and returns on stocks near top-end valuations could yield real negative returns in this high inflationary environment.
Big tech stocks are not value stocks anymore and will likely be the hardest hit should the need for margin calls arise. The flipside is, following lift off in March, and a more Hawkish (but still very Dovish) Powell, expectations are for a more aggressive tightening in 2022. It appears that markets don't really believe the .......
To read this article in Investing.com in its entirety, click here.