Investing.com - Silver: Elliott Wave Set Up Can Send Price 50% Higher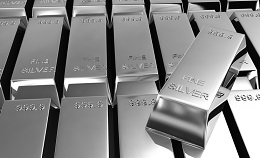 Article in investing.com
The price of silver has been hovering between $30 and $21 per ounce for over a year now. Despite growing fears of persisting inflation, the precious metal has actually been declining in recent months. As of this writing, it is trading below $22.40 and near the lower boundary of its range.
However, silver's disappointing recent performance might have set the stage for the bulls return. Back in March 2020, hardly anyone expected that its price would nearly triple over the following five months. The Elliott Wave chart below suggests most people are underestimating its potential in a similar way now.
Silver's daily chart reveals a complete 5-3 wave cycle.
If this count is correct, the price of silver can be expected to head north very soon. Initial targets lie above the upper boundary of the $30-$21 range. This means we can see a 50%+ rally from now on. The precious metal seems ......
To read this article in Investing.com in its entirety, click here.