Financial Post: S&P 500 Could Drop As Low As 2,500 Before This Bear Market is Finished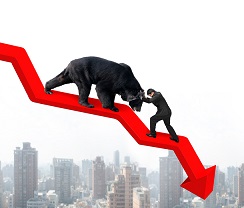 Article by David Rosenberg in Financial Post
One of our key themes this year has been that earnings estimates were wildly optimistic. Analysts are now beginning to come around to this view, with 2023 S&P 500 earnings per share (EPS) being trimmed to $237 from a peak of $249.
However, if a recession hits next year — our base case — there is still a lot further to go in terms of the stock market discounting a realistic earnings profile.
To read this article in Financial Post in its entirety, click here.