Lombardi Letter - Stock Market Crash Warning: Hot IPOs & Skyrocketing Valuations Tell a Scary Tale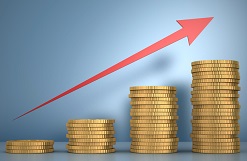 Article by Moe Zulfiqar in Lombardi Letter
Stock Market Crash Imminent? Don't Get Complacent
It seems like investors have lost their minds: there's euphoria all over the place and there's no regard for risk. Looking back at history for some context, you must be fearful when investors forget everything. A stock market crash could be imminent.
When will the stock market crash happen? If anyone says they can predict exact tops and bottoms, run away from them. It's impossible to predict when a crash will happen.
In the near term, the stock market could continue to go higher. Investors don't really have reasons to sell. They had a great 2020, they think the market will remain the same forever, and the economic data is decent. But don't get too comfortable. The higher the stock market goes, the bigger the sell-off could be.
So, What's Really Happening?
I need to address this again: no one can predict the exact top.
However, there are certain things indicating that a major market top could be nearing. Historically speaking, near tops, you see significant euphoria among investors. They're willing to pay top dollar for stocks, everyone is making money, and so on and so forth.
At the moment, the evidence of investor euphoria is immense.
Consider this: according to data from Dealogic, initial public offerings (IPOs) in the U.S. have totaled $171.0 billion year-to-date. This is already higher than what it was back in the entire year of 2020.
I'm not rooting for a stock market crash. My goal here is to point out things that the mainstream media is failing to report. My goal is not to scare you. My goal is to inform you, so you aren't caught by surprise if a sell-off happens. Risk comes from not knowing what's happening.
If we compare what we see nowadays to what has happened just before major stock market crashes, you'll see that we're in dangerous territory already and we keep marching in the risky zone. One could even say ......
To read this article in Lombardi Letter in its entirety, click here.