Financial Post: The Storm is Coming and Investors Need a Financial Ark to See Them Through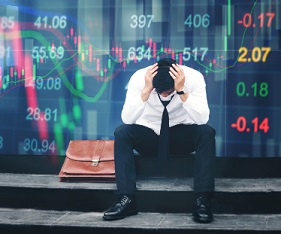 In the fall of 1987, while preparing to embark on a new phase of my career, my wife and I took an extended, month-long vacation. The timing was just dumb luck.
While I was off, on Oct. 19, 1987, the Dow Jones Industrial Average crashed, cutting the value of that index by an incredible 22.6 per cent in a single trading session. To put that in perspective, on Oct. 28, 1929 — generally considered the beginning of the Great Depression — the decline had been a paltry 12.8 per cent. Most investors, myself included, didn't see the 1987 collapse coming. But I remember how absolutely terrifying it was for anyone who managed money or invested in the stock market, with many wondering if a new depression was at hand.
The truth is that no one knows the timing of events such as these. But we know they happen every few decades. Most important, I think they are likely to happen again and again.
These days, we face many challenges in the investment field. An inverted yield curve, numerous indicators of a slowing economy, tariff wars, geopolitical tensions associated with Iran, etc.
I'm not an economist but it is hard to ignore these factors, especially in the face of a very expensive market. The Shiller P/E Ratio, which compares current stock prices to a 10-year average of inflation-adjusted earnings, now sits at 30, about the same as it was at the market top in 1929. So is it any wonder we are worried?
To read this article in Financial Post in its entirety, click here.