Business Insider: Wall Street Strategist Who Called the 2020 Crash Unloads on the Risky Investing Behavior That Show 'A Reckoning is Coming'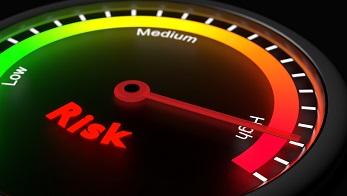 Article by William Edwards in Business Insider
The evidence is overwhelming for Sven Henrich: we are in a stock-market bubble.
Henrich, the founder of NorthmanTrader, just has to look at any number of indicators to arrive at that conclusion.
Market cap-to-GDP, a valuation indicator that Warren Buffett popularized, is at all-time-highs, way above levels seen during the dot-come bubble.
More than 95% of S&P 500 stocks are above their 200-day moving averages — a sign that regardless of the market's day-to-day noise and temporary setbacks, these stocks are in solid uptrends.
In another sign of outperformance, the S&P 500 is grossly disconnected from moving averages and has broken its upper quarterly Bollinger bands.
And yet, some of the fundamentals are not yet as impressive. Around 40% of companies in the Russell 3000 had a negative net income as of year-end 2020.
"I could list many examples, but you get my drift," Henrich, said in a recent post. "People are engaging in investing behavior that would be severely punished in any other time in history but because they aren't, the belief becomes self-fulfilling."
Of course that's thanks to the Federal Reserve, Henrich says. The cash they're flooding the market with — and the constant reassurance that they will keep doing so — has made everyone a winner over the last year, and has created a belief among investors that they can't lose, therefore encouraging them to further bid up asset prices.
But the party can't go on forever, he warns. While it's difficult to know exactly when the bubble might burst, it eventually will.
"Ignore tax hikes all you want, ignore debt all you want, ignore valuations all you want, but ignore them at your peril," he said. "A reckoning is coming."
Henrich also argued that the case for the Fed to keep supporting markets isn't there anymore, with vaccinations increasing ......
To read this article in Business Insider in its entirety and view the relating charts, click here.