Market Watch: Blame the Fed? Tech Stocks Get Off to Worst Start to a Calendar Year Since the 2008 Financial Crisis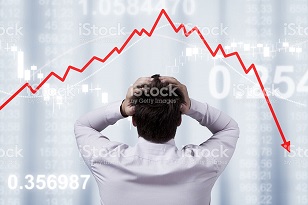 Article by Mark DeCambre in Market Watch
The year certainly started off on a hopeful note, but the wheels have come off the bull-market wagon, with a sharp tumble for the Nasdaq Composite and a similar slump for the Nasdaq-100 index marking the worst start for those tech-heavy benchmarks in over a decade.
The Nasdaq Composite's ugly 3.3% Wednesday drop helped to saddle the benchmark with the worst start to a calendar year, down 3.48%, since 2008 when it dropped 5.6% in the first three trading sessions.
For the Nasdaq-100 index, composed of the largest companies in the Nasdaq, the year-to-date decline is 3.36%, also representing its steepest slide to begin the first three days of a year in 13 years, when the financial crisis gripped the globe.
On Wednesday, minutes from the Fed's mid-December gathering, its last of 2021, pointed to a faster timetable for raising interest rates in 2022, potentially as soon as in March, amid greater discomfort with high inflation. Market participants are anticipating at least three interest rate increases this year.
On top of that and helping to rattle yield-sensitive segments of the market like tech. Investors weren't taking it well, with the Dow Jones Industrial Average snapping a two-day streak of record-high closes to end down .......
To read this article in Market Watch in its entirety, click here.