The New York Times: That's a Lot of Money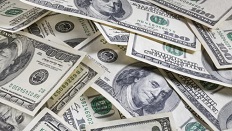 Article by Andrew Ross Sorkin in The New York Times
President-elect Joe Biden unveiled his $1.9 trillion economic rescue plan yesterday, an ambitious package of bigger direct payments to Americans, extra funding for coronavirus vaccine distribution and more. The move is a bolder response than the Obama administration's to the 2008 financial crisis — even if it runs up debt to dizzying levels.
What's in the proposal:
$1,400 direct payments, a $15 per hour federal minimum wage and more generous unemployment benefits.
$400 billion to combat the pandemic directly, including accelerating vaccine deployment and reopening most schools within 100 days of passage. (Today, Mr. Biden announced that Dr. David Kessler, a former F.D.A. chief who has co-chaired his coronavirus task force, would take over the Operation Warp Speed vaccine distribution initiative.)
$350 billion for state and local governments to bridge budget shortfalls.
The economy needs help. The Labor Department reported yesterday that 1.15 million Americans filed new unemployment claims in the first full week of the new year, the highest level since July.
Mr. Biden is going big. The spending would come on top of the $2 trillion relief bill from March and the $900 billion relief program in December. By contrast, the centerpiece of the Obama administration's response to the financial crisis clocked in at around $800 billion.
The package would be financed entirely with borrowing. Many economists have urged policymakers to set aside concerns about deficits, and Mr. Biden appears to be heeding those arguments. He acknowledged that his plan "does not come cheaply,"
With Democrats set to control the House and the Senate, Mr. Biden is betting that he can overcome Republicans' prior refusals to consider bigger ....
To read this article in The New York Times in its entirety and view the relating chart, click here.