Fox Business: Sen. Tim Scott argues that Biden's big spending plans are a 'tax on every American family,' as inflation soars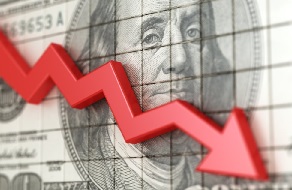 Article by Danielle Wallace in Fox Business website
Sen. Tim Scott, R-S.C., warned that the Biden administration's massive government spending is driving up inflation and causing prices of everyday items like food and gas to soar, saying extended unemployment benefits have stymied the labor market, making it harder to convince Americans to get back to work.
"The Biden's administration's approach to throwing tons and tons and tons into the marketplace has led to inflation. And inflation is a tax on every American family," Scott told FOX Business Tuesday.
"Therefore, every American family is paying higher gas prices, milk is up, eggs are up. Your staples are up. That means the good that you think you're doing by putting more cash into the economy is actually resulting in more inflation," he said. "We're slowing our own economic recovery because small businesses have said without question that they can't find people to go back to work."
According to the National Federation of Independent Business, 36% of small business owners are raising prices to fight inflation. And those owners have more jobs open than they can find the labor to fill.
"Which means their economic activity is slowing down at the same time they're raising prices. That's a double whammy for future job growth in our country," Scott said.
The Labor Department reports that U.S. consumer prices for goods and services surged 0.8% in April, the largest monthly increase in more than a decade and the fastest year-over-year jump since 2008.
Scott said "connecting the dots should be easy," for his Democratic colleagues, "but sometimes when you're lost in a philosophical discussion, you forget practical reality. Everyday folks – I consider myself one of them – who are putting gas in their car, you're looking at the gas price and it's 70 or 80% higher than what it was at the beginning of the year," Scott said. "You go to the store and try to find your normal groceries and you're stunned at it. And, frankly, if you're in ......
To read this article in Fox Business in its entirety, click here.