Business Insider: Michael Burry, Jeremy Grantham, and Other Top Investors are Predicting an Epic Market Crash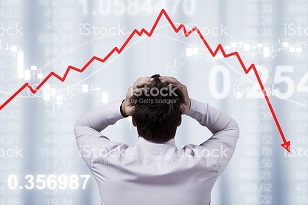 Article by Theron Mohamed in Business Insider
Michael Burry and Jeremy Grantham are bracing for a devastating crash across financial markets. They're far from the only experts to warn that rampant speculation fueled by government stimulus programs can't shore up asset prices forever.
The billionaire investors Leon Cooperman, Stanley Druckenmiller, and Jeffrey Gundlach have also sounded the alarm. The same is true for the "Shark Tank" star Kevin O'Leary, the market prophet Gary Shilling, and the "Rich Dad Poor Dad" author Robert Kiyosaki.
Here are the most striking warnings from these 8 market experts:
Michael Burry
Burry in June described the markets as the "greatest speculative bubble of all time in all things" and said retail investors were buying into the hype around meme stocks and cryptocurrencies before the "mother of all crashes."
Jeremy Grantham
Grantham in January said the market was a "fully fledged epic bubble" and described it as the "real McCoy."
"We will have to live, potentially, possibly, with the biggest loss of perceived value from assets that we have ever seen," Grantham added.
Leon Cooperman
Cooperman expressed deep concerns about financial markets in May.
"Everything I look at would suggest caution, intermediate to long term, would be the rule of the day," the billionaire investor and Omega Advisors boss said. "When this market has a reason to go down, it's going to go down so fast your head's going to spin."
Stanley Druckenmiller
Druckenmiller said in May that the bull market reminded him of the dot-com boom, but he cautioned that asset prices could continue rising for a while.
"I have no doubt that we are in a raging mania in all assets."
The investor indicated he would pull his cash out of equities in a matter of months.
Jeffrey Gundlach
Equities are undeniably expensive, Gundlach said in March.
The billionaire investor and DoubleLine Capital boss said that claiming the stock market was "anything other than very overvalued versus history" was "just to be ignorant of all the metrics of valuation."
"We'll have a tremendous unwind of a lot of the money that thinks that the stock market is a one-way thing," he said.
Kevin O'Leary
O'Leary said in April that stocks would eventually crumble, but he framed the downturn as an educational opportunity for rookie investors.
"Buying the dip is more rock-and-roll, but what invariably happens is you go through a massive correction and you learn a very important lesson," the "Shark Tank" star and O'Leary Funds chief said.
Robert Kiyosaki
Kiyosaki tweeted in June that he was expecting the greatest market crash ever.
"Biggest bubble in world history getting bigger," the personal-finance guru and author of "Rich Dad Poor Dad" said. "Biggest crash in world history coming."
Kiyosaki has accused the Federal Reserve of overstimulating markets and devaluing the dollar. He's advised investors to prepare for the downturn by stocking up on precious metals and cryptocurrencies.
"ARE YOU READY?" he tweeted in April. "Boom, Bust, Mania, Crash, Depression. Mania in markets today. Prepare for biggest crash, depression in world history. What will Fed do? Print more money? Save more gold, silver, bitcoin."
Gary Shilling
Shilling predicted in April that financial markets would nosedive, but he ......
To read this article in Business Insider in its entirety, click here.