Yahoo Finance - The Stock Market is on Steroids and It Could End Up Like the Dot Com Bubble: Top Money Manager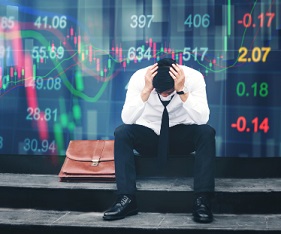 Article by Brian Sozzi in Yahoo Finance
Skybridge Capital co-CIO Troy Gayeski makes a hell of a lot of sense to this journalist pounding the pavement in Davos at the World Economic Forum. And it's not because of lack of sleep from what is an around the clock gathering of elite business minds in the Alps.
No, quite the contrary.
It's because Gayeski's (who is an upbeat guy by nature based on our interactions in the past) take on the markets is rationale and appears to be where we are headed thanks to a helping hand of interest rate cuts from the Federal Reserve.
"If anything, this could be 1999 on steroids. We hope we don't end up with bubbles. What the Fed is doing now is running the medium-term risk of bubbles in equities, corporate credit and commercial real estate in order to further reduce the near-term risk of recession," Gayeski told Yahoo Finance in an interview at WEF. "It's a dangerous game the Fed is playing."
it's expensive by any means.
And particularly expensive in light of our discussions with top executives here at WEF. While corporate chieftans have said U.S. economic growth has picked up a touch relative to the fourth quarter of 2019, it's far from the hardcore acceleration that is priced into risk assets. Sooner or later something has to give — it's likely it will give first in equities.
The strategists at JPMorgan Chase raise similar concerns to Gayeski's.
To read this article in Yahoo Finance in its entirety, click here.