Fox Business: Trump Warns of 'Massive Inflation,' Says Under Biden Energy Independence is 'Gone'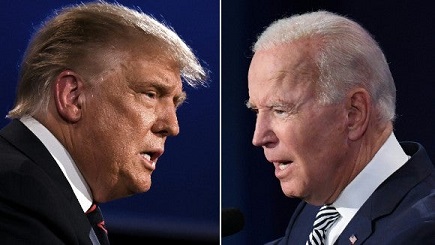 Article by Talia Kaplan in Fox Business website
Former President Trump warned of "massive inflation" on Monday, adding that U.S. energy independence is "gone" under President Biden.
Trump told "Varney & Co." that he is currently "very concerned" about the state of the economy.
He noted that he thinks inflation is "going to be rampant" and "very bad" and that the U.S. is already experiencing higher prices for food, gas and lumber.
"We had energy independence when I left [office]. Gasoline was $1.87, now it's going to be double that. It's going to be triple and quadruple that," Trump told host Stuart Varney.
"Food prices, everything, lumber for a house is up at a level that it's never been so it costs much more for housing. It's inflation," Trump added.
Trump also told Varney he believes boosted unemployment benefits are preventing people from wanting to go back to work, causing a labor shortage. "Nobody wants to go back to work so that's a problem," Trump said, adding that "nobody has ever seen anything like this."
Trump told Varney he believes there is "a different feeling out there" regarding the labor force.
On Monday, Trump also slammed Bitcoin saying he believes the cryptocurrency "seems like a scam."
"I don't like it because it's another currency competing against the dollar. Essentially it's a currency competing against a dollar," Trump said. "I want the dollar to be the currency of the world."
Bitcoin, along with many other cryptocurrencies, faced recent drastic drops. Investors suffered one of their biggest losses on May 19.

Trump also said he is not investing in the stock market at the moment because he thinks "it's high."
To read this article in Fox Business website in its entirety, click here.