Daily Caller: The US is Starting to Feel the Pain of Years of Massive Deficit Spending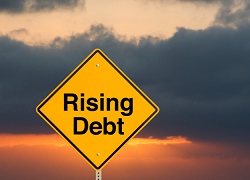 Article by Will Kessler in Daily Caller
The U.S. took on huge amounts of debt while interest rates were low, which are now being rolled into new Treasury bonds, increasing interest payments drastically and leaving average Americans to foot the bill.
The amount of money spent toward interest on the U.S.'s national debt has nearly doubled from 2020 to 2023 and could double again by 2032, meaning an increasing amount of American tax dollars will have to go toward funding it, according to the Committee for a Responsible Federal Budget (CRFB).
The majority of U.S. government debt was issued at ......