UPDATE: Bet on gold, you win. Bet on the dollar, you lose!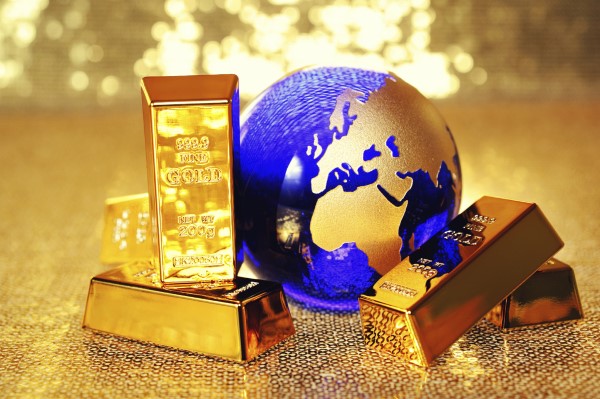 The big banks are learning some lessons about gold these days as Goldman Sachs just lost their shirts on a short position on gold. They had to stop-loss out of it as gold hit $1300 instead of going down to $1000 as they were hoping. Their reaction to this major blunder seems to indicate they have no idea how much egg is on their face…
Goldman Closes "Short Gold" Recommendation With 4.5% Loss; Will Continue Buying Gold From Its Clients
"This being Goldman - the one hedge fund whose prop traders immediately take the other side of all trades pitches to clients - said clients were immediately and brutally taken to the cleaners as the consequence of a tumbling dollar (another trade that Goldman got disastrously wrong) was soaring gold. And that is precisely what happened. After that, unofficially, it took just two and a half months for Goldman to get stopped out of its short gold recommendation, which as we first noted, happened on April 29, when its the price soared above $1,300 breaching Goldman's stop. Officially, Goldman's Jeff Currie decided to take his time, although he too finally threw in the towel today admitting Goldman was wrong yet again with one more trading recommendation…"
http://www.zerohedge.com/news/2016-05-10/goldman-closes-short-gold-recommendation-45-loss-will-continue-buying-gold-its-clien
Meanwhile, JPMorgan and Paul Singer are bullish on gold:
"…prominent anti-Fed crusading hedge fund billionaire, Elliott Management's Paul Singer, who in his latest letter said that gold's best quarter in 30 years is probably just the beginning of a rebound as global investors weigh the ramifications of unprecedented monetary easing on inflation.
"As cited by Bloomberg, Singer said that "it makes a great deal of sense to own gold. Other investors may be finally starting to agree," Singer wrote in an April 28 letter to clients. "Investors have increasingly started processing the fact that the world's central bankers are completely focused on debasing their currencies."
"He said that "if investors' confidence in central bankers' judgment continues to weaken, the effect on gold could be very powerful. We believe the March quarter's price action could represent something closer to the beginning of such a move than to the end."
http://www.zerohedge.com/news/2016-05-11/paul-singer-gold-rally-just-starting-jpm-sees-new-gold-bull-market
Indeed, even the central bankers have lost faith in central bankers…
Central banks are loading up on gold
"Data from the World Gold Council showed that central banks scooped up a net 45 tonnes of gold during the first quarter. According to Capital Economics' commodities economist, Simona Gambarini, central-bank demand in the first quarter climbed 28% versus a year ago.
"Of the buyers, Russia (+46 tonnes), China (+35 tonnes), and Kazakhstan (+7 tonnes) were the most active in the market, Capital Economics says. As for why the central banks are buying, here's the research firm:
"The primary driver of central banks' gold buying continues to be diversification away from the US dollar with some also looking for a hedge against currency volatility more generally. Indeed, historically gold is negatively correlated with the US dollar, the main asset held by central banks across the world, making it an effective hedge against future dollar weakness."
http://www.businessinsider.com/central-banks-are-loading-up-on-gold-2016-5
Tags
best place to buy silver eagles buy silver now where can I buy silver coins precious metals bullion coins retirement IRA gold-backed should I buy silver now best time to buy precious metals