UPDATE: Gold Rising, It's Place in Your Portfolio, and the China Gold Fix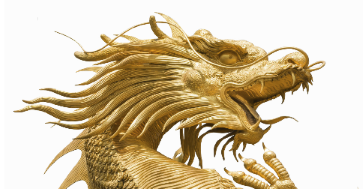 Monday gold broke the $1300 mark before settling at $1289. Some analysts see a $100 gain in the short term. See below…
From Business Insider:
Gold on a Tear: Breaks $1300 for First Time in 15 Months
"Gold broke the $1,300 level for the first time since last January on Monday.
"Futures climbed less than 1%, or about $10 an ounce, to as high as $1,304.25 in early trading.
"A steady rally since early last week took the precious metal above the key level. In the same period, the dollar has weakened..."
http://www.businessinsider.com/gold-price-may-2-2016-5
In this enlightening interview piece, Casey Research Director Brian Hunt explains how investors should look at gold. Gold is not just another investment vehicle like a stock. Gold is money. When investors look for gold to behave the same way as other investments or think of its place in their portfolio as similar to other investments, they get it wrong and they get frustrated. Hunt explains here…
"Probably the biggest misconception investors have about gold is that it's an investment.
"They'll listen to people on CNBC pick apart and analyze every $30 move in the metal, just as they would talk about a move in crude oil or stocks or bonds. They'll check the price quote every day… to see how their "investment" in gold is performing.
"That just isn't a useful way to view gold.
"Gold isn't an investment. A thousand shares of Coca-Cola is an investment. An income-producing rental property is an investment… Gold isn't like those two examples at all. Gold is money..."
https://www.caseyresearch.com/articles/weekend-edition-what-you-dont-know-about-gold-the-biggest-myths-on-the-gold
Speaking of gold and money, have you heard about the China gold fix? It launched mid-April and may already be affecting the price of gold. Long term, it is very likely to influence the prices you pay for gold. See below for a good explanation of what it is, how it works, why China is doing this, and what it means to you:
"China likely believes that it should have a greater influence on gold prices, as it's the biggest consumer of the metal. The demand from China may soon be completely directed to yuan-based gold. The higher the demand for yuan-based gold, the higher the demand for yuan currency.
China and the world economy
"China could directly control the world gold markets once it has a significant chunk of the gold demand in the yuan. The above chart shows the current relationship of yuan to gold prices. The correlation between the two also remains weak, unlike the US dollar.
"China has already acknowledged that it wants gold to play a much more important role in the world monetary system, and it's also likely downplaying its gold holdings. With the larger influence of gold in the financial system, China may get in a position to dominate global economies…"
http://marketrealist.com/2016/04/china-needs-yuan-gold/
Keywords:
how to buy silver bullion
when to buy silver
should i buy silver bullion or coins
how to buy silver for investment
where is the best place to buy silver
best place to buy silver eagles