CNBC: Carl Icahn Says He Still Thinks We are in a Bear Market Despite Thursday's Rally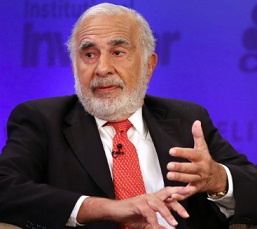 Article by Yun Li in CNBC financial
Famed investor Carl Icahn said Thursday's relief rally didn't change his negative view on the market, and he believes a recession is still on the horizon.
"We keep our portfolio hedged," Icahn said on CNBC's "Closing Bell Overtime" Thursday. "I am still very, quite bearish on what is going to happen. A rally like this is of course very dramatic to say the least... but I still think we are in a bear market."
Big bear-market rallies occur often because of the large short interest built up in the downturn, Icahn said. While the inflation report showed some signs of easing, the founder and chairman of Icahn Enterprises believes price pressures are sticker than most think because of wage increases.
"I think the Fed did what they had to do," Icahn said. "I think they came late to the game to raise interest rates. But I don't think the inflation is over....I lived through the 70s. It took ......
To read this article in CNBC website in its entirety, click here.