What Would a U.S. Debt Crisis Look Like? Citi Economist Answers Most Pressing Questions About $26 Trillion Treasury Market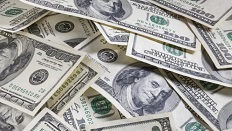 Article by Joseph Adinolfi in Market Watch
Volatility in the once-staid $25.7 trillion market for U.S. Treasury debt has exploded this year, driven in part by doubts about investors' ability to absorb a deluge of expected supply.
But should investors be worried about a debt crisis in the U.S.? And how much debt is "too much," anyway? A team of analysts at Citigroup led by Nathan Sheets, the bank's chief U.S. economist and a former Treasury Department official, tried to answer these questions, and others, in a recent report shared with Citi clients and MarketWatch.
During the opening lines of the report, the Citi team shared an ominous conclusion: The world won't know how much debt is "too much" until it is too late.
"As debt levels rise, we have no way to ......