CNBC: Steve Hanke Says We're Going to Have One 'Whopper' of a Recession in 2023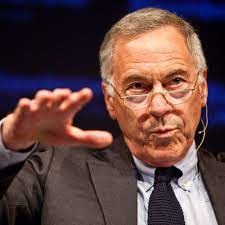 Article by Abigail Ng in CNBC
The U.S. economy is going to fall into a recession next year, according to Steve Hanke, a professor of applied economics at Johns Hopkins University, and that's not necessarily because of higher interest rates.
"We will have a recession because we've had five months of zero M2 growth, money supply growth, and the Fed isn't even looking at it," he told CNBC's "Street Signs Asia" on Monday.
Market watchers use ......
To read this article in CNBC website in its entirety, click here.