Market Watch: 'We're seeing widespread frothiness, bubbles, risk-taking and leverage,' warns 'Dr. Doom' on state of stock-market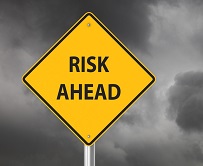 Article by Mark DeCambre in Market Watch
"We're seeing widespread frothiness, bubbles, risk-taking and leverage…Lots of players have taken too much leverage and too much risk and some of them are going to blow up.'
That is prominent academic Nouriel Roubini, a professor of economics at the New York University Stern School of Business, explaining in an interview with Bloomberg TV that aired Tuesday that risk-taking on Wall Street is reaching dangerous levels, in his view.
He told the business network that liquidity swirling in financial markets and aggressive use of borrowed money was likely to create further problematic episodes in markets where investors gorged on leverage to the detriment of the broader market.
Roubini said that a climb above 2% for the benchmark 10-year Treasury note, which is used to set rates from everything from mortgages to auto loans, could foster further investor blowups.
Rising yields have propelled investors to sell more speculative wagers because higher yields imply that borrowing costs are also climbing for investors, making such speculative wagers less economically attractive.
Roubini, was once named one of the "top 100 global thinkers" after his accurate calls about the impact of the housing crisis more than a decade ago.
Markets on the U.S. .....
To read this article in market Watch in its entirety, click here.