Money & Markets - Blackstone's Wien: 'Watch Gold In 2020'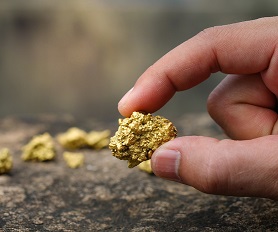 Article by JT Crowe in Money & Markets
Blackstone's Byron Wien, one of Wall Street's most influential investors, said 2020 could be a big year for gold traders.
"Watch gold in 2020," Wien said. "It has a chance to be an interesting investment."
The price of gold saw big gains in 2019, up more than 17% on the year, according to FactSet, a particularly strong move considering stocks also are setting record highs, which could set the table for an even bigger year in 2020.
The break above $1,500 alongside record highs, a rebound in Treasurys and a strong dollar "leads to an assumption that bulls will buy into the new year, so the market is trying to position ahead of time," BMO Capital Markets head of metals derivatives Tai Wong said, according to Bloomberg. "It has the momentum that is a little mysterious and no one wants to stand in the way."
Wolfe Research analysts John Roque and Rob Ginsburg said last week that gold could rise as much as 15% in the coming months, hitting $1,700 an ounce by March, and Goldman Sachs also is betting big on gold for the new year.
To read this article in Money & Markets in its entirety, click here.