Business Insider: Jim Rogers Predicts the Worst Bear Market of His Life, a Brutal Recession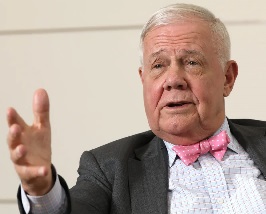 Article by Theron Mohamed in Business Insider
Jim Rogers warned a historic stock-market crash is on the horizon.
Here are Rogers' 10 best quotes, lightly edited for length and clarity:
1. "I know more bear markets are coming. The next one is going to be the worst in my lifetime."
2. "Many stocks are going to go down 70%, 80%, 90% - that's the way bear markets work. Of course that's going to .......
To read this article in Business Insider in its entirety, click here.