Market Watch: 'You Should be Nervous!'- Legendary Money Manager Slashes Stock Market Exposure From 55% to 25%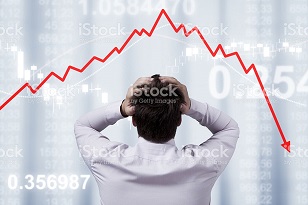 Article by Brett Arends in The Wall Street Journal Market Watch
As investors we should always get nervous when we start making too much money too easily. As a foolish youth I once ignored that rule while speculating on interest rate futures, and got my fingers slammed in the door very quickly and very hard.
Even before Friday's jobs report, which sent the stock market skyrocketing yet again, investors' cups have been running over. Our stocks and mutual funds and 401(k) balances have been going vertical for more than two months. So it's probably a good moment for a bucket of cold water. And who better to provide it than Wall Street's best known cold-water merchants, Ben Inker and Jeremy Grantham at Boston fund company GMO?
"Uncertainty has seldom been higher…oddly, neither has the stock market," warns Inker, the firm's head of asset allocation, adding that GMO slashed its stock exposure in its flagship Benchmark-Free Allocation Strategy from 55% in March to just 25% by the end of April.
"We are in the top 10% of historical price earnings ratio[s] for the S&P on prior earnings and simultaneously are in the worst 10% of economic situations, arguably even the worst 1%!" adds Grantham, the company's co-founder. The coronavirus pandemic is unlike past economic disasters, he says. "It is totally new and there can be no near certainties, merely strong possibilities. This is why Ben…is nervous and this is why you are nervous, or should be."
After the trauma of the last few months the economic risks hardly need much repeating, but as markets soar, they are at least worth remembering. Among them: Mass unemployment, major corporate bankruptcies, a prolonged economic slump, civil unrest, a quest for a vaccine that takes much longer than people hope ....
To read this article in Market Watch in its entirety, click here.