Zero Hedge: How Gold Performs During FOMC Weeks (Spoiler Alert: Not Good)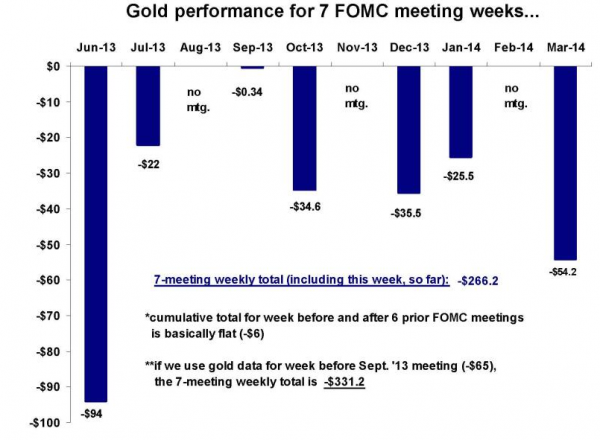 Source: Zero Hedge
What is more confidence-inspiring in the Fed's ability to manage the world and the continued dominance of the US Dollar as global reserve currency than a falling gold price... and when better to show that than FOMC meeting weeks... welcome to the centrally-planned world where the announcement of ongoing trillions in fiat dilution constantly crushes the price of undilutable money.
Lear Capital summary:
Gold performance during FOMC meetings: historically gold price has dropped post FOMC meetings. However, after the last 3 meetings, the price of gold rose 3-6%. What we are seeing is not out of the ordinary - stay tuned ...