Gold Arctic Fox ($10)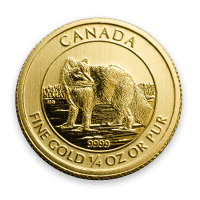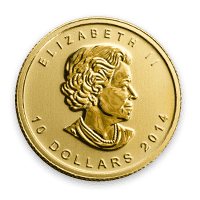 Description
Produced by the Royal Canadian Mint, a world-class provider of branded investment products as well as circulation and non-circulation coins, Lear Capital (www.learcapital.com) introduces the Gold Arctic Fox Coin, a 1/4 ounce coin honoring the noble Arctic Fox. The gold Arctic Fox coin is 99.99% gold and its pure content makes it suitable for IRA investment. The addition of silver to your IRA account not only provides portfolio diversification but a critical hedge against depreciating paper currencies, stocks and bonds.
Valuation
The coins mentioned above are often referred to as Semi-Premium coins as their value varies based on a variety of factors including but not limited to: age, the condition of the coin, mintage amount, demand and popularity. For up to date market pricing and availability, please contact Lear Capital directly and ask about our "value pricing" for orders of $20,000 or greater.
COIN NAME

Gold Arctic Fox ($10)

ISSUE DATE

2014

COMPOSITION

.9999 Pure Gold

DIAMETER

20 mm

WEIGHT

0.25 oz

EDGE

Reeded
The statements made on this website are opinions only. Past results are no guarantee of future performance or returns. Precious metals, like all investments, carry risk. Precious metals and coins may appreciate, depreciate, or stay the same depending on a variety of factors. Lear Capital, Inc. cannot guarantee, and makes no representation, that any metals purchased will appreciate at all or appreciate sufficiently to make customers a profit. Lear is a retail seller of precious metals and its buyback (or bid) prices are lower than its sell (or ask) prices. Metals must appreciate enough to account for this difference in order for customer to make a profit when liquidating the metals. Lear does not provide financial advice or retirement planning services. The decision to purchase or sell precious metals, and which precious metals to purchase or sell, are the customer's decision alone, and purchases and sales should be made subject to the customer's own research, prudence and judgment.